Slate Wine Rack 4SWRL2 is a triangular shaped wine showcase holder with four vertically drilled 90mm holes for displaying up to four favourite bottles of wine. Ethically sourced from a Welsh quarry, this piece has a sailing boat sail vibe, possibly making it a perfect gift for a wine and ocean lover?
Related Products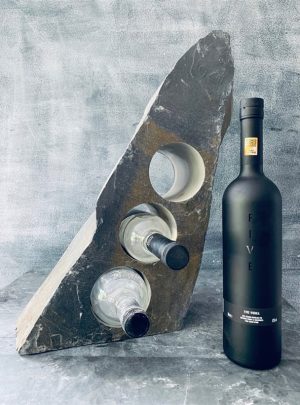 Slate Wine Rack 3SWR37
Slate Wine Rack 3SWR37 is for displaying three wine bottles and has an amazing angle that will make it a talking point in any home or commercial setting. Grey in colour with waves of 'fools gold' iron pyrite running through it.
£

90.00
Add to basket