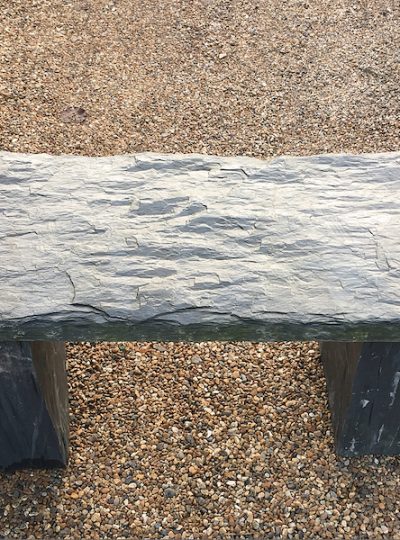 Slate Garden Bench
This slate garden bench make a great addition to a range of garden styles, providing the ability to sit down, relax and enjoy your garden. Slate is such a versatile and weatherproof material, this will be fine in your garden all year round, however it will weather slightly over time. Order now to get this delivered in time for Spring.
£

500.00
Add to basket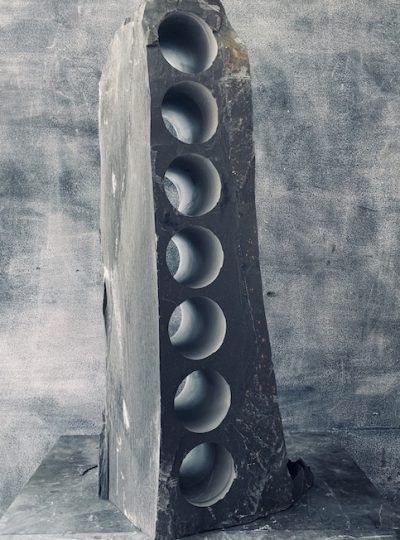 7swr50
Chunky slate wine rack. This is a popular vertical design with a neat chiseled top to resemble the mountains of North Wales.
This rack is quite chunky and has a sweeping curve down to the base on the lower right hand side.
£

240.00
Add to basket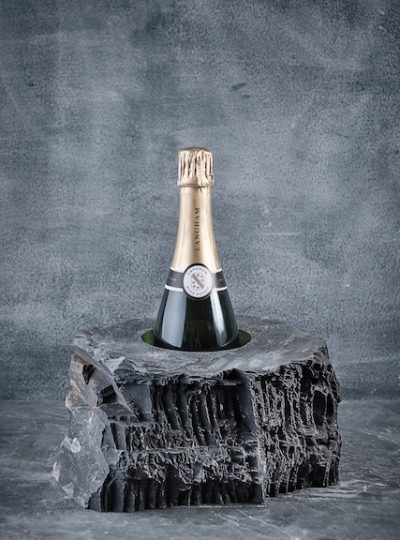 Slate Champagne Cooler
Stunning slate champagne cooler core drilled and hand chiseled to perfection. Place your sparkling wine, champagne or prosecco into the cooler and just add ice.
These make a great table centre piece. These can be engraved which make them an ideal gift. Each piece is totally unique.
£

60.00
Add to basket
Unique & Bespoke
Slate Wine Racks owner Ioan Raymond was born into a third generation of Coal Merchants in Pembrokeshire, West Wales. Drawing on elements of his childhood, Ioan developed a passion for creating bespoke wine racks from Welsh Slate.
Each slate wine rack is completely unique, markings differ massively with each piece having its own character. This is what really inspires Ioan as no two pieces are the same.
Regular trips back to Wales help Ioan retain his connection with Wales, picking out beautiful, unusual pieces to cut, work and shape, back in the workshop.
How To Buy
All slate wine racks listed in stock on this website are available to buy online. No two items are the same meaning every customer gains a wine rack that is completely unique to them.
Shipping is via direct delivery or via a trusted & insured courier. Delivery costs are tiered for small, medium & large pieces.
Ioan Raymond contacts all customers following purchase to discuss delivery date and any specific delivery requirements.