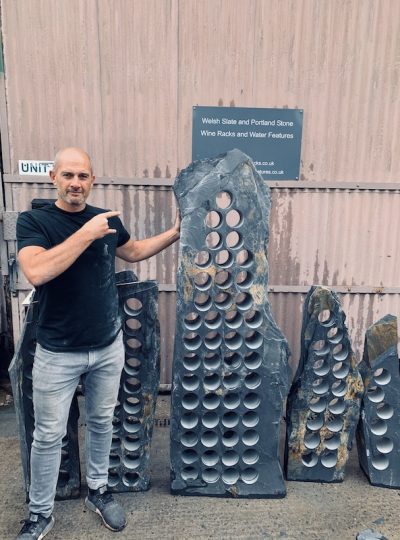 Slate Wine Rack 50SWR1
This is the biggest wine rack to date. 50 holes for storing your fine wine. Made from the world's finest Welsh Slate. Sawn base enables this too stand upright, safely and securely. The edges and top are all rough and natural. There is currently a lot of interest in this paticular wine rack. If you would like to commission your own style then please contact us now.
*FREE DELIVERY IN THE UK*

£

1,500.00
Add to basket
7swr54
Veiny slate wine rack in a very popular design with holes cored in a vertical fashion, however these can be crafted to any shape or size. This slate wine rack has a veiny, grainy edge on the left hand side whilst retaining a flat clean face. Slight curve to the rack adds character.
£

240.00
Add to basket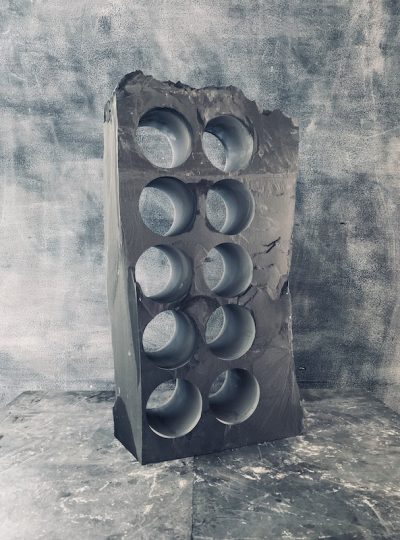 10swr13
Striking slate wine rack with capacity for 10 bottles of fine wine. This is a very compact design with a double width and a chunky chiseled top. Consistently grey in colour without any quartz lines or orange rustic tints which can be found in some pieces.
This slate has been hand picked from a quarry in North Wales, famous for its mountains and rugged landscape. It has then been sawn, drilled and dressed back in the workshop.
£

300.00
Add to basket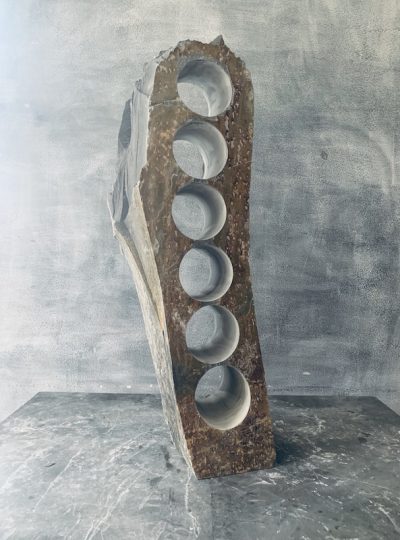 6SWR132
Stunning slate wine rack. Tall linear design. The face is full of iron pyrite 'fools gold' whilst the edges and the top are slate grey.
The colours contrast beautifully on this wine rack. With a gentle curve throughout and a neatly chiseled top.
£

210.00
Add to basket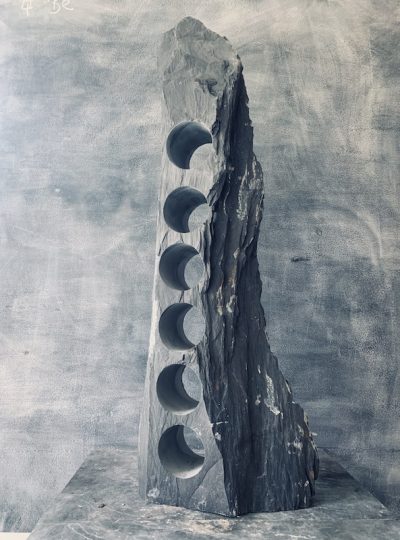 6SWR150
Natural chunky wine holder with a stunning edge. Normally the slate is linear and square. Not this piece. This is a stunner and a very rare piece.
£

250.00
Add to basket
7swr57
Tall slender slate wine rack. Consistently grey in colour without any quartz lines or orange rustic tints which can be found in some pieces.
This is one of my most popular designs with the holes drilled in a vertical linear fashion. Narrow at the base but tall in height. The top has an angled point.
£

240.00
Add to basket
8swr55
Irresistible slate wine rack. Small and compact with holes drilld in a staggered double linear fashion.
Consistently grey in colour with a contrasting aged rutic copper top. This wine rack has an unusual wavey sail like top to it.
£

240.00
Add to basket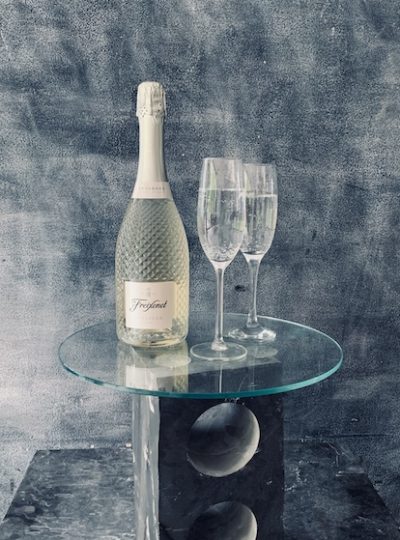 Slate Wine Table
Slate Coffee / Wine Table. 2 x holes cored out with a toughened glass top for resting your bottle of bubbly and glass.
£

200.00
Add to basket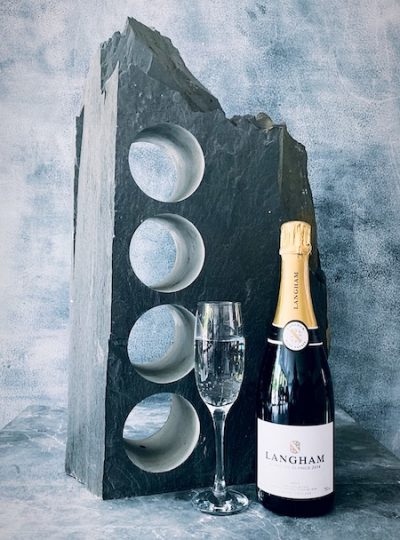 4SWRL1
Combination slate wine rack with capacity for 5 bottles of fine wine. 4 bottles fit horizontally then a ledge can be cut out for a further bottle to sit vertically, displaying the label. This purposely hasn't been cut yet so it can be made to your specific requirements. This could be made for a Champagne Bottle, Wine or Gin bottle size. Ideally the top of the bottle would finish parallel with the slate edge.
Please see additional images for previous designs and how this will finally look. This combination slate wine rack ledge can be cut to size to fit your bottle perfectly.
£

175.00
Add to basket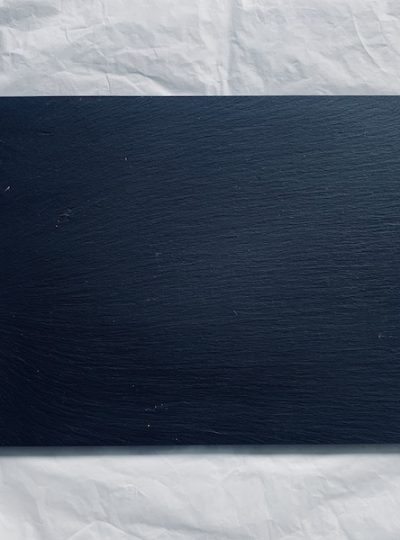 Unique & Bespoke
Slate Wine Racks owner Ioan Raymond was born into a third generation of Coal Merchants in Pembrokeshire, West Wales. Drawing on elements of his childhood, Ioan developed a passion for creating bespoke wine racks from Welsh Slate.
Each slate wine rack is completely unique, markings differ massively with each piece having its own character. This is what really inspires Ioan as no two pieces are the same.
Regular trips back to Wales help Ioan retain his connection with Wales, picking out beautiful, unusual pieces to cut, work and shape, back in the workshop.
How To Buy
All slate wine racks listed in stock on this website are available to buy online. No two items are the same meaning every customer gains a wine rack that is completely unique to them.
Shipping is via direct delivery or via a trusted & insured courier. Delivery costs are tiered for small, medium & large pieces.
Ioan Raymond contacts all customers following purchase to discuss delivery date and any specific delivery requirements.