Slate Wine Rack 2SWR33 is table top sized with a 2 bottle capacity and sawn flat top. This designs then works well as a coffee / wine table. Hand picked from my favourite quarry in North Wales near mount Snowdon. Sawn base and core drilled using diamond tipped drill bits. I then retain all of the cores and more importantly re use them, splitting them down as coasters. Other popular gifts on the website include these Champagne Coolers and more recently these coffee / wine table designs.
Related Products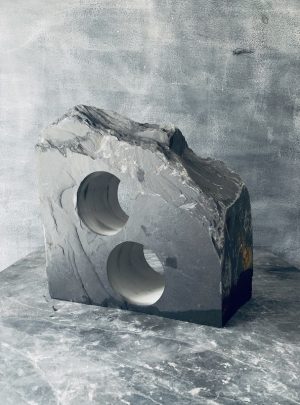 Slate Wine Rack 2SWR27
Beautiful and unique slate wine rack in a small mountain shape, to display two wine bottles. Consistently grey in colour with the inside of the cored out holes being lighter.
£

60.00
Add to basket