Portland Stone Cores measuring 110mm diameter.  Exact dimensions are approx 103mm having been extracted from a core drill measuring 110mm. The inner walls of the core are a few millimetres so a small amount is lot. 90mm diameter also available. I can also drill these in a variety of smaller sizes if required, down to about 20mm.
These particular portland stone cores have been drilled out of a larger Champagne rack similar to this piece.
I have a range of 6 – 8 bottle portland stone wine racks currently available aswell as raw block ready to be cut to your required size and drilled out.
I always try and re purpose these but I am now carrying a lot of and struggling to store them. I've re drilled a few of these and turned them into candle holders, door stops, paper weights etc.
Contact us now to discuss any bespoke requirements you may have for these.
Related Products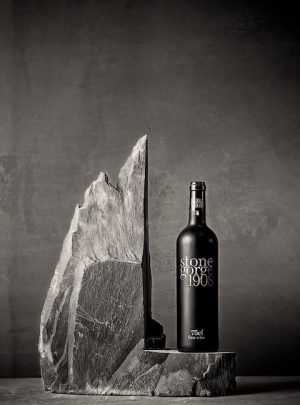 Slate Wine Ledge SL1
Slate Wine Ledge SL1 is hand crafted from a single piece of real Welsh Slate to showcase one bottle of fine wine in a completely unique way, the perfect gift for the wine lover who thinks they have everything!
£

159.00
Add to basket