Slate Wine Rack 8SWR71 is a clean, grey slate with capacity for 8 bottles of fine wine. This medium sized wine holder is full of natural rustic tones with a chiseled mountain top. Would suit a small or large sized kitchen and could even be placed on a secure worktop as it's lighter than most racks due to the precise core drilling.
Related Products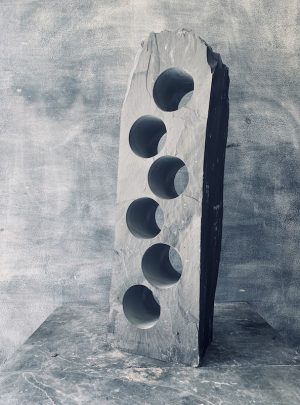 Slate Wine Rack 6SWR146
Bespoke Wine Holder with a really unique ledge on the front which adds real character to this slate wine rack.
Check out the additional pics in the gallery for close ups of the curves, colour and character on this piece.
£

230.00
Add to basket