You cannot add "Slate Wine Rack 3SWR38" to the basket because the product is out of stock.
Slate Wine Rack 3SWR55 is a neat natural stone wine holder with capacity for 3 bottles of fine wine, sparkling wine, champagne or prosecco. Core drilled in a linear format with a carefully chiseled top, racks of this size make perfect gifts for him or her at Christmas or on birthdays, anniversaries or special celebrations such as house warmings!
Related Products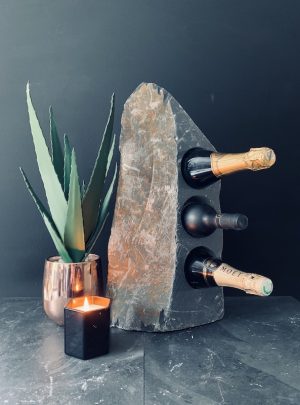 Slate Wine Rack 3SWR52
Slate Wine Rack 3SWR52 is a very unusual almost 3D looking rack, full of moody dark, rustic tones. Quite thin with an extended edge which almost doubles the size of the rack.
£

90.00
Add to basket