Slate Wine Rack 4SWR123 with capacity for 4 bottles of fine wine, champagne or prosecco. I core drilled the holes in a neat, linear fashion at 90mm diameter, making this small wine holder perfect for a worktop, kitchen island or side table accessory. This is a great clean example of world famous Welsh Slate and the perfect gift for a Wine Lover.
Related Products
ON SALE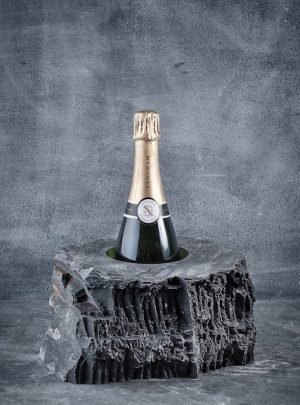 Slate Champagne Cooler
Stunning Welsh Slate Champagne Cooler, core drilled and hand chiseled to perfection. Place your sparkling wine, champagne or prosecco into the cooler and simply add ice.
£

75.00
Add to basket