Coaster wine rack core drilled from two Portland Stone coasters. Larger piece drilled for the base of the bottle to slot into and the smaller piece drilled for the top of the bottle complete with cork attached to fit into. These can then be transformed into coasters. The product gallery image shows them as normal coasters.
I have a large number of these coasters in stock.
Please contact me with any questions or to place a large order.
Related Products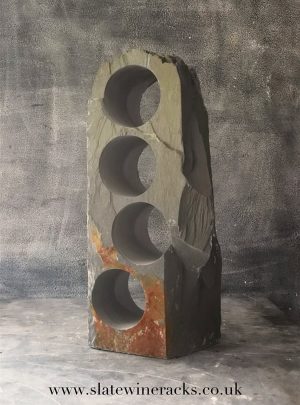 4swr87
Display wine bottles as an interior design feature with this stunning unique slate wine rack. The bottom of the face is completely covered in 'fools gold' iron pyrite which gives these piece great character.
£

140.00
Add to basket