I've teamed up with the Independent English Wine Awards once again for 2020. Last year I created and supplied two trophy awards to the winners – The wines jusdged Best Sparkling and Best Still 2019.  I was delighted to be approached and asked to get involved again.
The Independent English Wine Awards is focused 100% on promoting English vineyards across the country and through award winning wines, helping producers of all shapes adn sizes to get the word out there.
Vineyards are invited to submit their wines to be judged in a blind tasting competition format by a carefully selected judging panel.  They then taste and judge each glass on a number of complex factors. 
Gold, Silver and Bronze medals are then issued where appropriate.  Not every wine comes away with something. Finally trophies are presented for both still and sparkling categories.
Once the trophy winners have been announced, it's time for me to get involved.
Wiston Estate in Sussex was awarded Gold for this Brut NV.
I had the pleasure of visiting the vineyard in the South Downs to present them with this Portland Stone Ledge style wine rack complete with the Independent English Wine Awards logo carved on the face.
The staggered ledge elevates the bottle and looks like it's been carved out of the chalk.
I would recommend a visit and keeping an eye out on the various events they get involved with.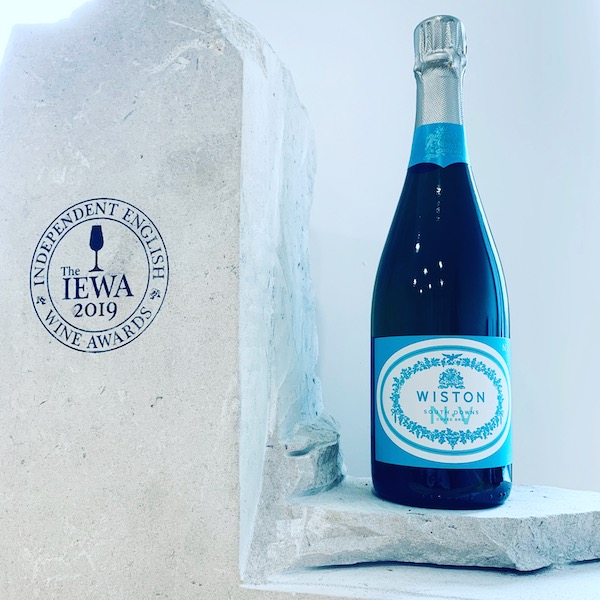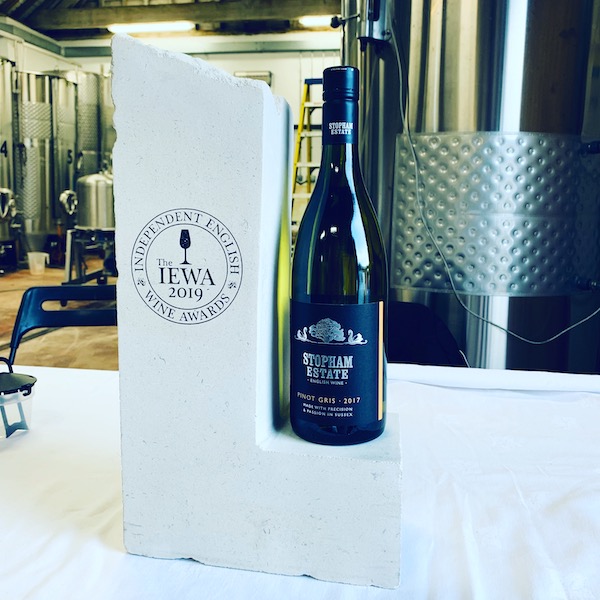 Stopham Estate also in Sussex was awarded Gold fot this Pinot Gris 2017.
I travelled down to the Vineyard and was delighted to hand over this Portland Stone ledge to Simon in person and shake his hand. Again, this impressive piece was complete with the Independent English Wine Awards logo carved onto the face.
This piece was a cleaner cut, simpler design with carefully crafted straight edges.
You can find out more about the Vineyard here.
If you have any questions about the IEWA awards do not hesitate to contact Alex and the team.  The IEWA judging this year is happening on 18/04/2020 and will invite entries from 01/02/2020.
If you're planning an event or looking for a bespoke award then please contact me and I would be happy to discuss your project in more detail.