Slate Wine Rack 9SWR9 is a lovely example of this sought after natural stone and is ideal for displaying up to nine wine bottles in the kitchen, living space or a commercial setting.
Related Products
SOLD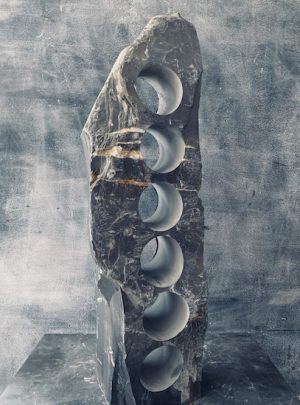 Slate Wine Rack 6swr120
Absolutely stunning streaky slate wine rack with 3 to 4 rare quartz streaks running through the top half of this rack that add real character. This is a popular design with holes cored out in a vertical fashion.
£

225.00
Read more