Slate Wine Rack 4SWR118 has a capacity for 4 bottles of fine wine. This is a straightforward upright small wine holder, hand crafted from real Welsh Slate. The holes have been core drilled to suit standard size bottles. Ideally placed in a kitchen or living space, this slate wine rack would make a perfect birthday or Christmas gift for a wine lover. Slate naturally cools wine to a consistent temperature, and it's timeless beauty means it works equally well in both traditional and modern living spaces.
Related Products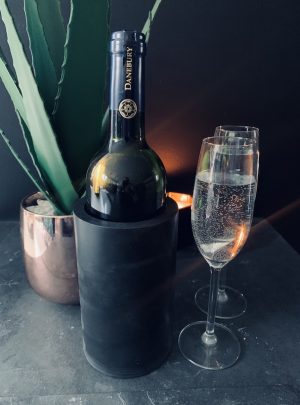 Slate Wine Cooler SWCM
Hand crafted Slate Wine Cooler suitable for displaying one favourite bottle of wine, a great occasional gift for a wine loving friend or family member.
Outer diameter = 100mm
Innrer diameter = 76mm
£

50.00
Add to basket