Slate Wine Rack 1SWR17 is a simple, single hole design perfect as a gift. Moet Chandon Champagne not included. Core drilled with a 90mm diameter drill bit, suitable for larger Champagne bottles, Prosecco or Sparkling Wine.
Related Products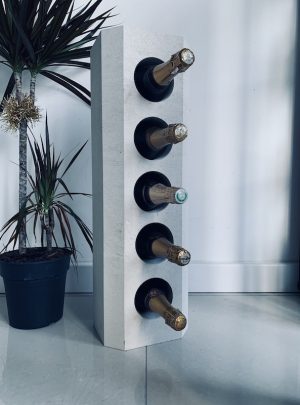 Stone Wine Rack 5PSWR5
Stone Wine Rack 5PSWR5 is a beautiful contemporary wine holder with capacity for showcasing up to 5 bottles of fine wine. Core drilled from world famous  Portland Stone, this piece has sawn faces and clean polished sides.
£

350.00
Add to basket