Slate Wine Rack 1SWR14 is a simple, single hole wine holder which makes a perfect gift for a Wine Lover. Moet Chandon Champagne is not included.
Related Products
SOLD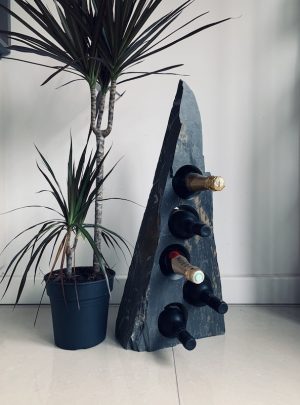 Slate Wine Rack 5SWR55
Slate Wine Rack 5SWR55 is a stunning mountain shaped wine holder to showcase up to 5 favourite bottles. Predominantly grey in colour with a few splashes of iron pyrite, it has an angular with sawn base and natural edges.
£

180.00
Read more