Green Slate Wine Rack 6GLS1 has a capacity for six bottles of fine wine. Hand crafted from genuine Lake District green slate, this is a completely unique piece with absolutely fabulous natural green detailing throughout the stone. A real show stopper, this piece is certain to be a talking point in any kitchen, living space, office or commercial entertainment setting.
Related Products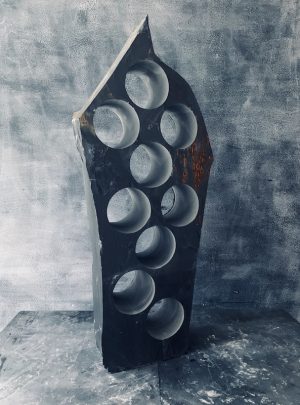 Slate Wine Rack 9SWR13
Transcendent slate wine rack which is rather unsual in that the top is wider than the base. Mostly grey in colour with some nice splashes of 'fools gold' iron pyrite splashed across the face.
£

300.00
Add to basket