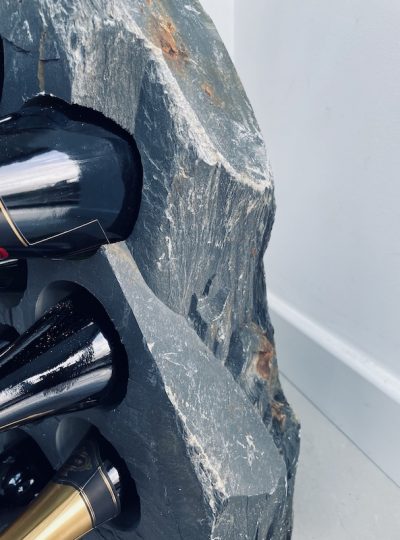 Slate Wine Rack 7SWR100
Slate Wine Rack 7SWR100 full of character and natural rustic tones with a lovely bit of detail on the right hand edge with angles cutting into each other resulting in some neat detailing. A great example of world famous Welsh Slate.
£

270.00
Add to basket
Slate Wine Rack 8SWR14
Slate Wine Rack 8SWR14 has a 3-2-3 hole configuration for showcasing up to 8 wine bottles. The front face is a cool blue while the edges have vibrant splashes of 'fools gold' iron pyrite.
£

295.00
Add to basket